More Info. Better Placement.
Premium Resource Listings deliver more than the basic description and web address. Premium listings can include contact info, social links, more descriptive content, pricing tables or embedded audio and video.
Premium listings are highlighted and delivered towards the top of their categories. They are also featured on related company listings ensuring they are in consideration when visitors explore related resources.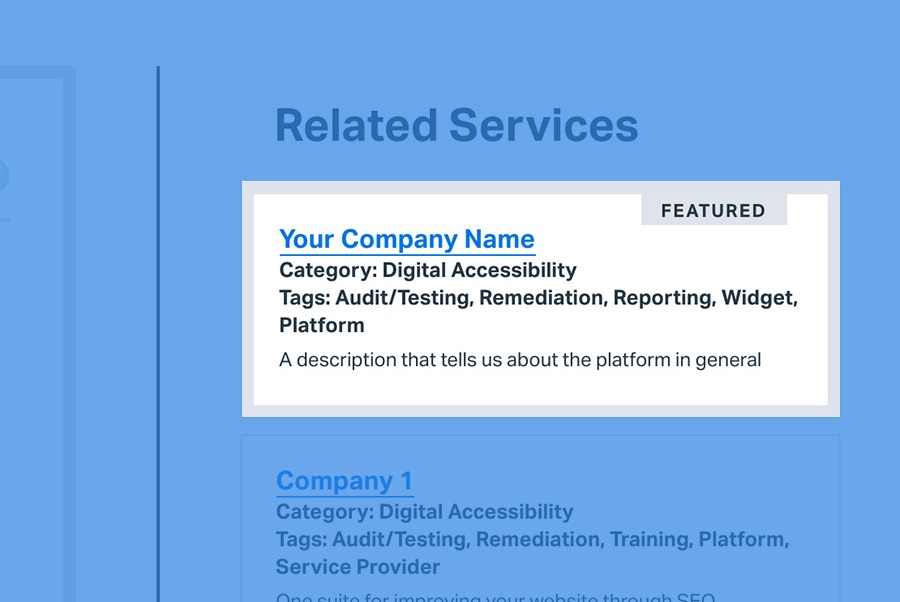 Enhance the Inclusive Web Resource Listing for $129/month.