Audio Description
Captioning
Communication
Live Captioning
Platform
Service Provider
Subtitles
Transcription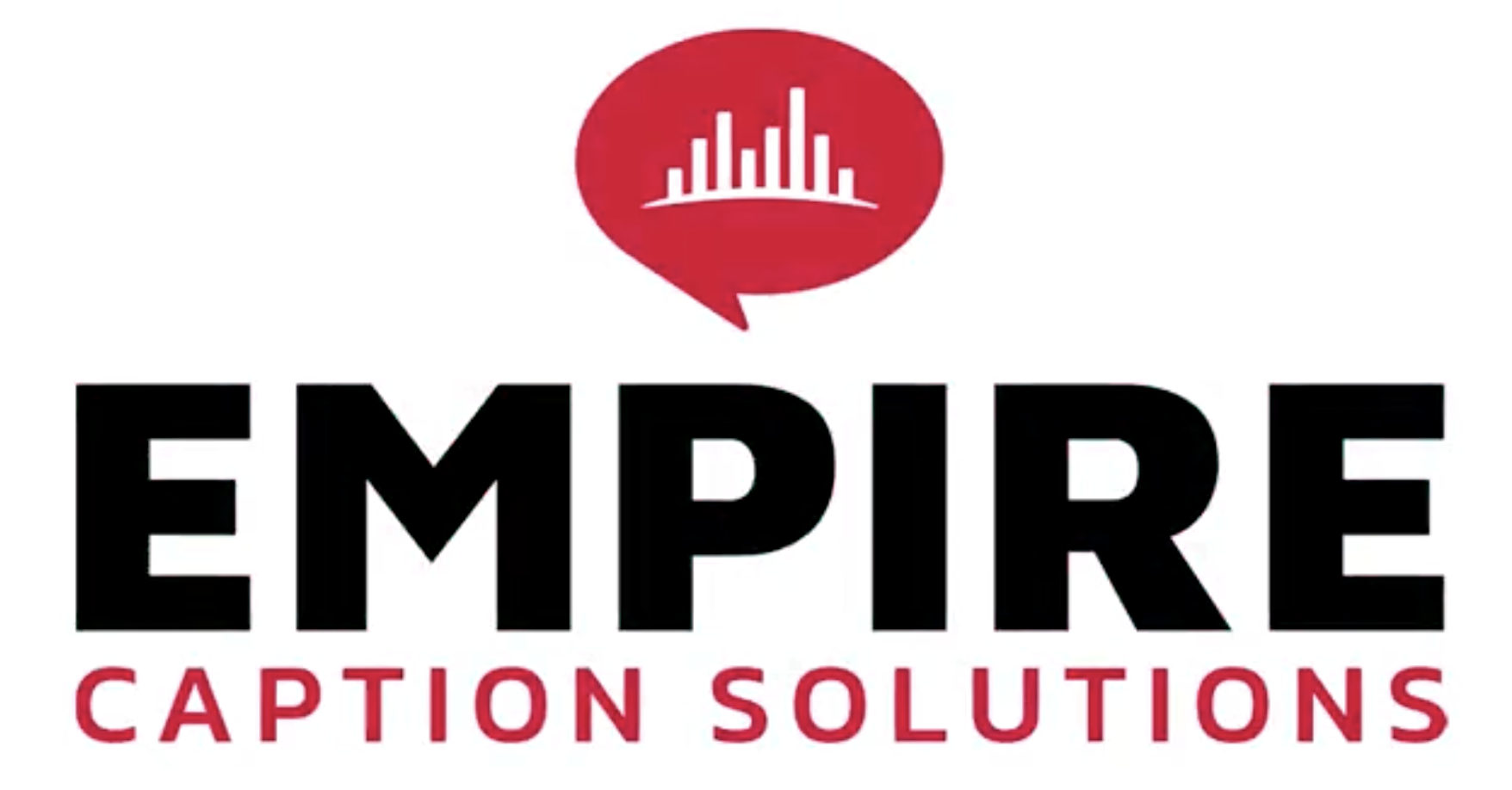 Empire Caption Solutions
Website: empirecaptions.com (opens in a new window)

Empire Caption Solutions strives to create inclusive experiences and engage individuals with different abilities and backgrounds by providing accurate, high-quality post-production (offline) captions and other video accessibility services, utilizing both the latest technology and human expertise. We offer cost-effective caption, transcription, and other video accessibility solutions for a wide range of industries, including education, business, technology, arts & entertainment, marketing, and more. Available languages are: English, Spanish, French, German, and Italian. Work with Empire Caption Solutions to create beautiful captions that speak to your audience and stay within your budget.
Suggest An Edit
Are you familiar with Empire Caption Solutions? Suggest an edit for this listing. Listings can include contact info, social links, embedded videos and more. Just let us know what you would like to include in this profile.
Community Sentiment
Overall Rating:

Excellent

5/5

stars.
based on 1 comment
Impressive all around!
Could not recommend more highly. Diana and her team were on time, professional, and most importantly did an incredible and authentic job.
Bryan Koegel • September 14, 2021 Verified Review
Post a response to this comment
Comment Title: Impressive all around!
Share Your Experience
Are you familiar with Empire Caption Solutions? Please share your experience and provide feedback to help others considering this service.
All feedback is vetted for authenticity before being published.
Request Feedback From Others
Use these share links to request others familiar with Empire Caption Solutions also share their experience.