Community/Organization
Employment
Claim and Verify this Listing
Are you an employee of or associated with Writers of Color? Claim this page to update and verify the information in your listing.
Claiming this listing also enables us to notify you when the community leaves any feedback on this listing.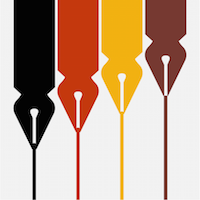 Writers of Color
Website: writersofcolor.org (opens in a new window)

We aim to create more visibility for writers of color, ease their access to publications, and build a platform that is both easy for editors to use and accurately represents the writers. The response so far has been overwhelming (thank you!) and we welcome further feedback from both camps, but please realize that this site is run by volunteers and is a work in progress. We still need help fixing mistakes and keeping things running smoothly.
Suggest An Edit
Are you familiar with Writers of Color? Suggest an edit for this listing. Listings can include contact info, social links, embedded videos and more. Just let us know what you would like to include in this profile.
Share Your Experience
Are you familiar with Writers of Color? Please share your experience and provide feedback to help others considering this service.
All feedback is vetted for authenticity before being published.
Request Feedback From Others
Use these share links to request others familiar with Writers of Color also share their experience.